At the moment I'm on my way to New Zealand, where I will spend a whole month, including running the World Cup races the second week of January. But I can start with a short summary of what I have been doing during the autumn, since I have not been updating this blog too often.
After I came home from the
PWT in China
I have spent most of my time in Stockholm. Since I hoped to be selected to run the
World Cup in New Zealand
I decided to end last season early. In the end of September and beginning of October I took a few weeks with less training, and more focus on my work and other social activities. From the middle of October I have been training well and without any problems.
In the beginning of November I spent 10 days on a private training camp in the South of Europe, including races and trainings in
Barcelona
,
Primiero
and
Venezia
.
I the beginning of December I was one week home in Norway. The first part of the week I spent in Trondheim visiting my family and fiends. I had planed to do some skiing, but it was unfortunately not enough snow, so instead I got some nice long runs in Strindamarka and Bymarka.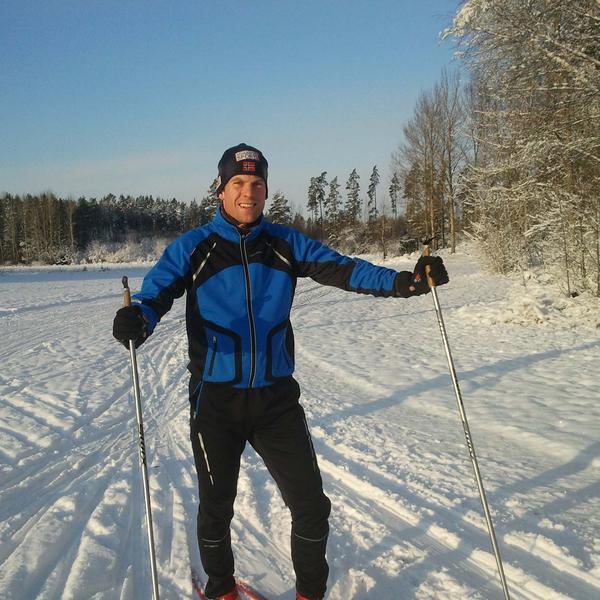 In the weekend it was planed a training camp with the National Team close to Alborg in Denmark, with similar coastal terrain as it will be in first race in the World Cup in New Zealand. But because it was too much snow in Denmark to get good technical orienteering training, the camp was moved to Oslo, with more focus on physical training. We got some good training, including track interval, a sprint race and a 3 hour long run in Nordmarka.
When I came back to Stockholm it was a lot of snow, and it was nice conditions for skiing both on Lidingö and other places. Last week I did a 7 day long interval block, with in total 10 high intensity sessions. Because of the snow I decided to do most of the training indoor, with 7 sessions on track, 2 on treadmill (uphill) and one with sprint orienteering. Hopefully the tough training will give my shape a peek to the World Cup races in beginning of January.
At the moment I'm sitting on Moscow Airport, waiting for my connection flight to Hong Kong, where I will stay 3 days before I continue to New Zeeland. The main goal for the stop in Hong Kong is to split up the long travel to New Zealand, but it will also be nice to see the city. The Hong Kong Annual Orienteering Championships, that is includes World Ranking Events in both Sprint and Middle Distance on the 25th and 26th December, will also fit in my program, and I will probably participate in both races as training. The 27th December I will arrive to Auckland. I will later write more about what I will do during my 4 weeks in New Zealand.