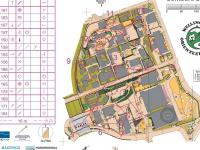 The
infection I got in my thigh one week ago
has improved very much the previous days. Three days ago, when the
WC-1 Middle distance
was held, I was still not able to walk normally, and I was just watching the race.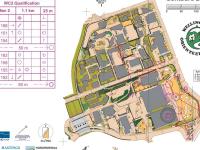 The next day it felt better, and I decided to try to run the WC-2 Sprint Qualification in Wellington. The thigh was still stiff, but it went OK to run, even if it was though to push the body again and I got really tired I all my muscles. Not so strange, since it was the first time I was running at all for 6 days. Technical I lost 5 - 10 seconds several places because of bad route choices, but I did no big mistakes, and qualified for the Final the following day.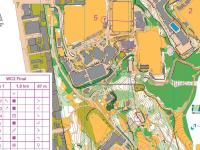 The Final was a very challenging course. I was not able to be in advance with the route choice planning to some controls, and lost 30 seconds to both the 3rd and 7th control. I also lost 5 - 10 seconds several places on smaller (route choice) mistakes in the middle part of the course. Physical I felt very tired in the last half of the race. My thigh was working OK, even if it still felt stiff. My result was a 25th place.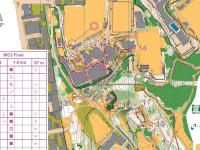 Now we have a few easier days with training, before the last World Cup race will held close to Napier on Sunday. Then I will hopefully be back in good shape.