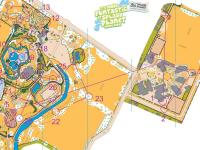 The last days I have participated in
Sprint the Bay
, that is a sprint series of 6 stages held in 3 days in Hawke's Bay in New Zealand.
Unfortunately I was not able to compete in the overall standing. The national team doctor advised to to take some easier days after I
collapsed after the finish of the WC Chasing start
, and I also got a sore throat. I was therefore skipping the first stage totally, running the two next in easy speed, before I increased the speed for each stage and was running the last in almost full speed.
I think Sprint the Bay have a really cool competition format, and found it challenging even if I was running most of the stages in easy speed. Especially the 2nd stage in a water park was a highlight, but all stages was great and held in very different types of terrain. Matthias Müller and Venla Niemi was the overall winners.
Results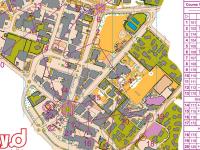 All the maps from Sprint the Bay can be found in my
DOMA
and I have also made a
gallery in Picasa
with a lot of pictures from the races. (Because i skipped the first stage I was starting first in the following stages, and had the possibility to watch the best in the overall starting last.)